Report planning
What you will learn on this page:
If you are doing a scientific or technology based course you may need to produce reports on experiments, or on particular factual aspects of the course. Writing a report is rather different than writing creatively or writing an essay as you will need to include relevant facts and information in a well organised and clear format.

The table below highlights the elements of a science or technology report, though the same general principles apply in other disciplines too.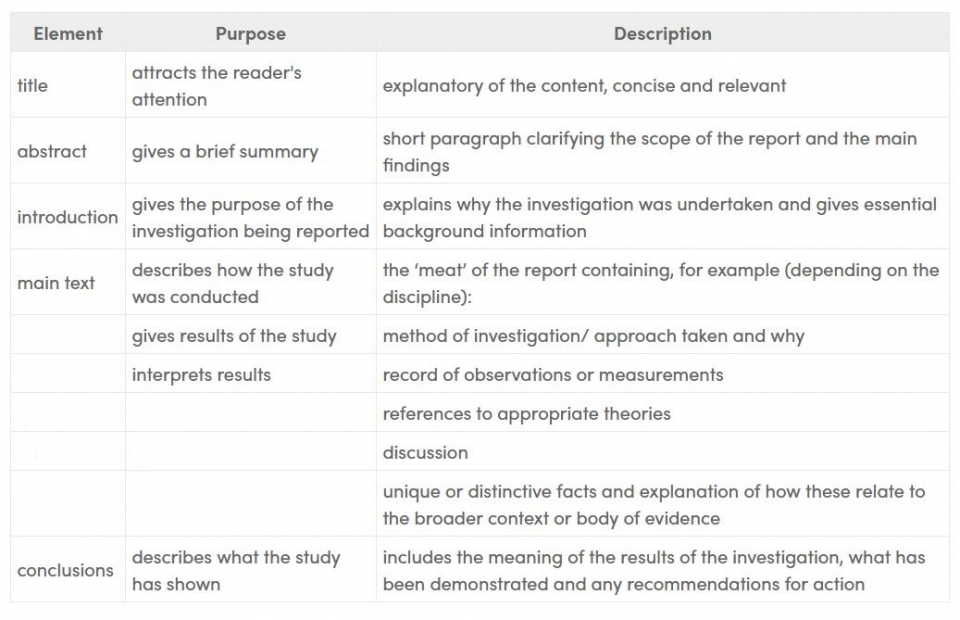 You will need to assemble and order your material, perhaps under a set of headings (which can be added to or sub-divided). Your plan will help you to include material that is relevant and to the point.

To find out how to plan an essay click on essay planning.